The Grace Fort Gouldsby Schorlarship Foundation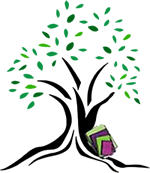 The Grace Fort Gouldsby Scholarship Foundation awards scholarships for the purpose of recognizing high school seniors in the state of Texas who have demonstrated outstanding and committed service in their community as well as academic excellence. This award is intended to provide financial assistance to such students in attaining their educational and career goals.
The annual scholarship is awarded to a meritorious high school graduate to assist in furthering his/her education. The recipients of the award exhibit excellence in leadership and scholarship. The initial Scholarship Committee was selected by Mrs. Gouldsby, which was comprised of members of the community. Today, the Scholarship Committee that is comprised of citizens from the community and board members determines awards. Over the years, many people have made generous contributions to the Foundation particularly during the period after Mrs. Gouldsby's untimely death in 1991.
Contributions are tax deductible and go directly into the Scholarship Foundation. The experience, energy and dedication that Grace Fort Gouldsby brought to the field of education greatly enriched our children, our community, and our overall quality of life, and the Scholarship Foundation is one way of continuing her life-long commitment to quality education and quality life.
The Foundation extends its sincere appreciation to the many patrons, fiends, and family members who have supported their efforts to assist these deserving young persons. The goal is to raise enough funds to ensure that the Grace Fort Gouldsby Scholarship Foundation will continue in perpetuity, and with your help we can make this goal a reality.
Scholarship Award:
The Grace Fort Gouldsby Foundation Scholarship will award a minimum of one scholarship a year to a Texas high school senior planning on attending an accredited college or university. The Scholarship will award $1,000 to the student and will be dispersed bi-annually.
Eligibility Requirements:
To be eligible for the Grace Fort Gouldsby Scholarship Foundation award you must:
Be accepted to attend an accredited College or University
Be a graduating high school senior and must graduate prior to September 1 of the Award year
Must be a Texas resident
The deadline for application submission is August 31st.
You can apply for the Grace Fort Gouldsby Scholarship in two ways:
1. Download, fill out, and mail your application
2. Apply online